GIFT GUIDE: BEAUTY EDITION
Are you trying to do some gift shopping in Queenstown for someone in your life that is a beauty addict? Struggling? Don't worry we have taken the stress out of the job for you and put together the top 10 gifts for a beauty lover, that are all available here in salon.
MAKEUP STORAGE
Finding a way to beautifully store and display your makeup is a struggle every makeup lover battles with. We stock a selection of the Cosmetics Box collection and is a perfect storage solution for makeup brushes, eyeshadow palettes, lipsticks and foundation bottles.
- Lipstick rose gold holder $55.50
- Rose gold palette holder $67.50
- Brush box with lid $67.50
- Rose gold brush holder $45.50
BH COSMETICS X SHAAANXO EYESHADOW PALETTES
Every NZ beauty addict will know and love Beauty Blogger Shaaanxo and she has two incredible eyeshadow palettes that you can purchase in salon. The Original consists of 9 eyeshadows & 9 lipsticks. The Remix palette has the must-have mix of 9 earth-toned mattes and shimmers from The Original palette plus nine new neutrals and bright pops of colours to flatter multiple skin tones. Both palettes are vegan, cruelty-free and dermatologist tested.
- Original Palette $36.99
- Remix Palette $41.99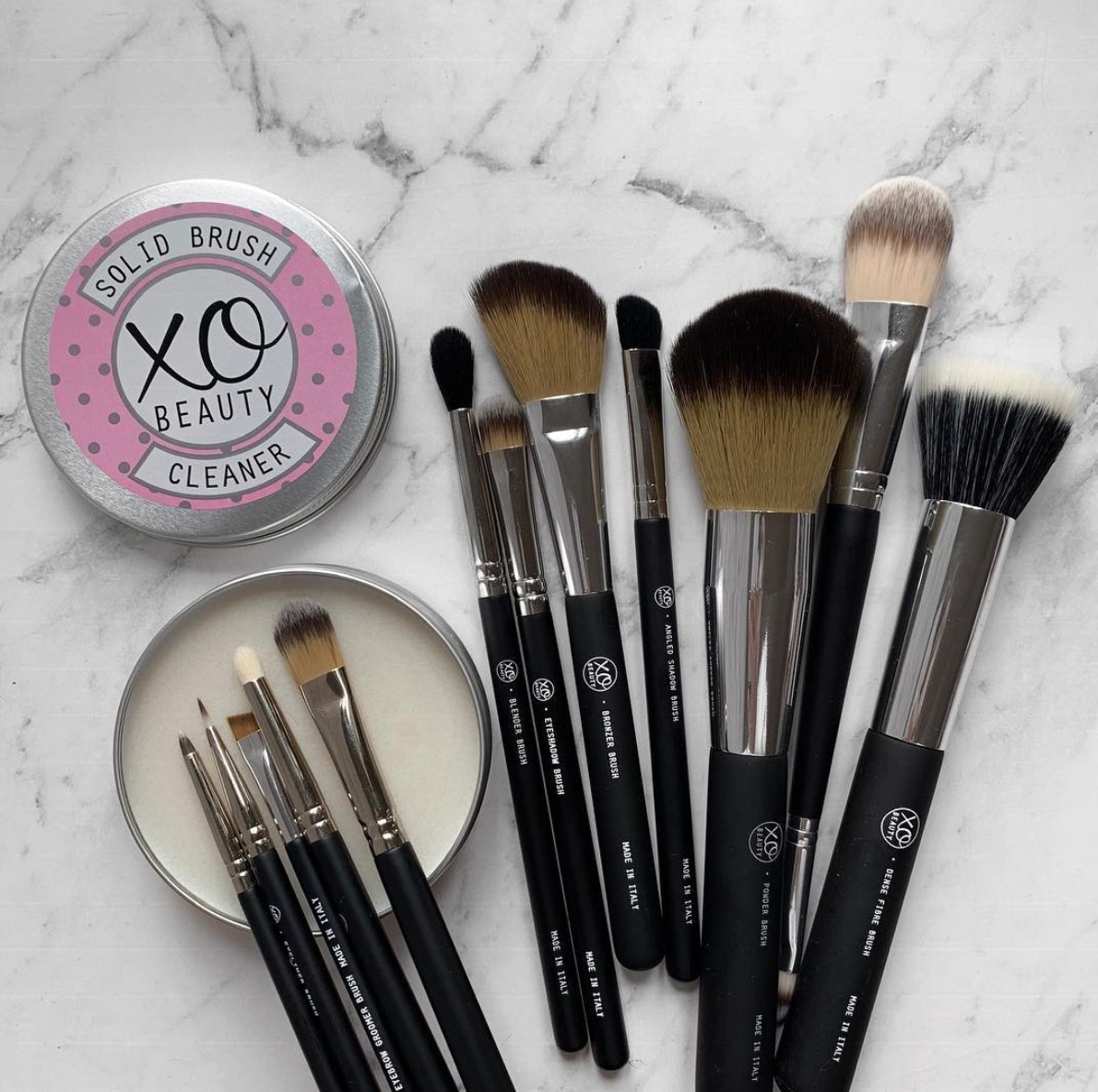 xoBEAUTY MAKEUP BRUSHES & CLEANER
High quality, cruelty-free and affordable makeup brushes make an amazing Christmas gift and the xobeauty brushes (designed by Shaaanxo) are the perfect choice. You can pick up a selection of brushes here in salon & the team will be able to guide you on the best options if you're not sure. The Brush Cleaner is also a great wee stocking filler and is a must have to extend the lift of your makeup brushes, plus it keeps them clean and hygienic which also helps to minimise breakouts.
TIER FOR TEEN SKINCARE BUNDLE
The perfect gift for the teenagers if your life, especially if they are struggling with their skin. However, don't let the name fool you, this skincare range is great for adults too - especially if you struggle with your skin being dry, but also get breakouts you'll love these products. These are natural products, cruelty-free and pH balanced, which aids healing and reduces inflammation.
- Face wash $30.00
- Moisturiser $35.00
- Spot Stop $24.00
These are the perfect stocking stuffer or gift if you don't want to break the bank and hands down the best way to gently remove makeup and all you need to use with it is water! Face Halos are non-toxic, sustainable (the are equivalent to 500 makeup wipes!) and suitable for all skin types.
- Face Halo $34.50 (x3 per pack)
REVITALASH
Give the gift of long, lush, natural lashes this Christmas with Revitalash! This ophthalmologist developed lash conditioner enhances the look of lashes and protects against breakage, while improving health, flexibility and strength, for lashes that thrive, naturally. Revitalash is also cruelty-free and vegan friendly :)
- Revitalash (3 month supply) $120.00
TAILOR GLOW POTS
The Tailor Glow Pots are the perfect gift for the low maintenance makeup lover, this easy to use product can be used as a highlighter or soft shimmer on lips & eyelids. Made with skin loving cocoa butter and coconut oil, this rich formula, moisturises and protects skin while adding buildable colour, so you can shine bright today and tomorrow. This product is suitable for all skin types, is cruelty-free, vegan & proudly made in NZ
- Glow pots $29.00 each
NELLIE TIER EXFOLIATE & POLISH BUNDLE
Everyone wants fresh glowing skin for the summer and the Nellie Tier Body Exfoliate & Face Polish will do just that! These products smell incredible, are made from all natural ingredients and are super gentle on your skin. Not a microbead insight meaning they are safe for the environment and also totally cruelty-free.
- Exfoliate $41.00
- Polish $39.00

MAKEUP BAG
Finding a makeup bag that fits all your products in it can be a challenge, but you will love the two different styles available in salon. The Beat Bag comes in two different holographic colours - they have great compartments and zips down low on the sides making it easy to access every product in the bottom of the bag. The Cosmetic Box Large Travel Bag is perfect for larger bottles and keeping makeup brushes safely stored.
- Beat Bag - silver / purple $28.50
- Cosmetic Box Large Makeup Bag Bag $34.50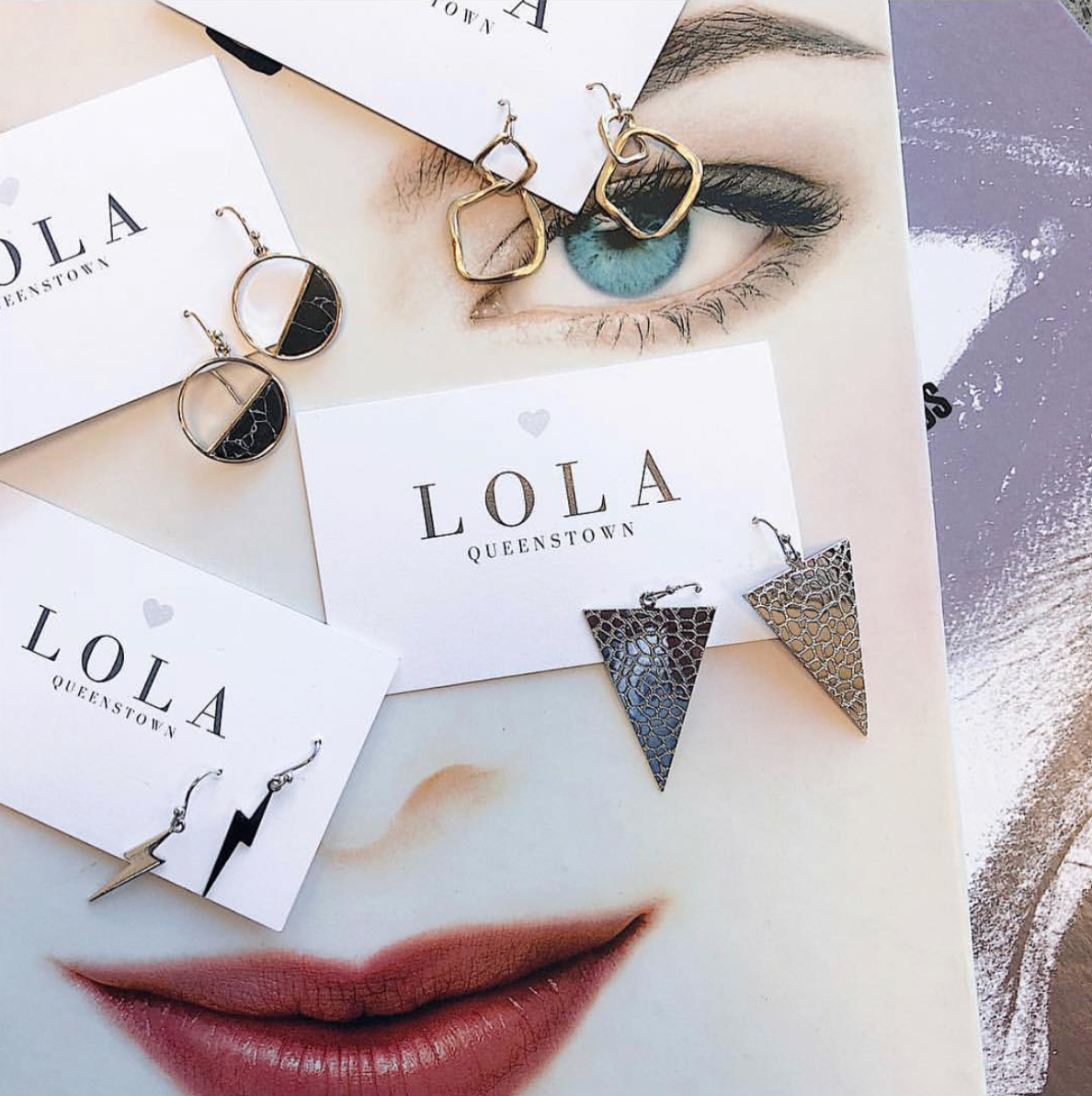 LOLA LOVES QUEENSTOWN EARRINGS
Beautiful handmade earrings made here in Queenstown, all one off and unique styles and you can choose from a selection of different pairs in salon. There is something to suit everyones style, from everyday wear to evening glam!
If you're still struggling with what to buy for a gift you can always get a gift voucher that can be used on product on treatments in salon.
If you are wanting to buy a gift the team in salon are always there to help you make the right choice if you're not 100% on what will be the best gift for your loved one.