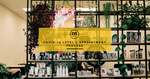 COVID-19 Level 2 Appointment Process | EVE Beauty Queenstown
The way we have to operate under level 2 is different and there are some processes we need you to follow to ensure your safety & ours, below we have outlined how things will work:
*If you are showing any COVID-19 signs (runny nose, cough, fever) or have been in contact with someone with symptoms, you must contact us to cancel your appointment.
If you try to come to the salon & are show signs of being unwell we will have to ask you to leave.
ARRIVAL:
Please wait in your car until your appointment time and then come into the salon at your appointment time, please just don't arrive early.
If we are running late we will either call or text you to let you know.
Please sanitise your hands on arrival (sanitiser is available throughout the salon for your use)
PAYMENT:
You will receive an email approx 24 hours before your appointment with an online payment request. 
Please follow this link to pay for your appointment before your scheduled to be in the salon.
This measure has been implemented to limit contact & people congregating at reception.
If payment isn't made by online before your appointment, you will be asked to pay in salon with eftpos/credit card. (Eftpos machine is sprayed with disinfectant after each use) 
MANICURE APPOINTMENTS:
Once seated at the manicure station your therapist will sanitise your hands as well as their own before starting your treatment.
Once this has happened we ask you DO NOT pick up your phone for the duration of your appointment. Please keep it in your pocket or handbag
Phones hold a lot of germs & bacteria, using your phone during your appointment puts our team and other clients at the risk of them being transferred.
MASKS:
Your therapist will be wearing a mask at all time.
If you would like to wear a mask yourself, you are welcome to bring your own. Please be aware we are not in a position to be able to provide masks to clients.
OTHER APPOINTMENTS:
There is very little extra you need to do (other than using hand sanitiser on arrival) and your therapist will communicate with you otherwise.
Lash extensions & LVL lash lift appointments we will provide you with a mask to wear, as these appointments are 1 hour + and require us to be in close proximity to your face. 
PRODUCT PURCHASING:
If you are wanting to purchase a product but don't have an appointment with us please consider purchasing via our online store.

We have a "click & collect" option available on the website.

Again this is to try and limit having people congregating in our reception area.
IN SALON STERALISATION & PPE:
All steel tools get soaked in hospital-grade disinfectant followed by high-pressure steam sterilisation in an autoclave. 
All nail files get soaked in hospital-grade disinfectant followed by being stored in a UV sterilisation cabinet.
All tools and files go through this process after a SINGLE use on one client. 
All surfaces, treatment beds, nail stations, nail colour displays, eftpos machine etc are all sprayed down with steriliser after each client.
Therapists will be wearing masks at all times
Face shields & gloves will be worn by therapists when required/appropriate per treatment. 
Therapists will wash & sanitise hands before & after each client 
Your support, patience and understanding during this time is very much appreciated. This is new territory for us, just as it is for you so please bear with us as we find our feet in this new way of operating.