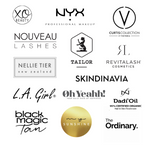 BRANDS YOU'LL LOVE
Providing you with a range of high quality & affordable makeup and skincare brands. We are passionate about supporting brands that cruelty-free and/or vegan, so that is all you'll find on our site (and in our salon). Along side this, we love supporting New Zealand & Australian owned business where-ever we possibly can. Out of the 19 different brands we stock, 10 are NZ or AU owned, and we continue to work hard to find more of these type of incredible brands to share with you. 
SHOP BY BRAND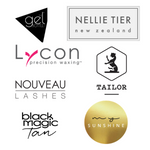 ONLY THE BEST FOR YOU
In salon your treatments are preformed using the highest quality products, from industry leading brands. Same as the brands we sell, products used for treatments are all cruelty-free (and vegan where possible). You can be rest assured you're in safe hands while you enjoy your treatment at EVE Beauty, all our team is qualifed & experienced in the services they preform.
BOOK AN APPOINTMENT
About Us: EVE Beauty is a well-established and upscale beauty salon known for providing top-notch beauty and wellness services to our valued clients. We take pride...
Are you a passionate and talented makeup artist with a specialization in bridal makeup? Do you have at least 2 to 3 years of hands-on...
For the month of July if you book in for $150+ worth of beauty treatments you will save 30%. (that means you only pay $105 for $150 worth of treatments)
When booking online use the discount code SAVE30 for this promotion to be added to your booking.
MAKEUP WITH BENEFITS
Curtis Collection luxurious formulas containing the highest grade minerals making it perfect for even the most sensitive skin